Rita Ora, I do think she is beautiful when she is NOT, I repeat, NOT sporting the traffic light red lipstick she favours so much. Evidence?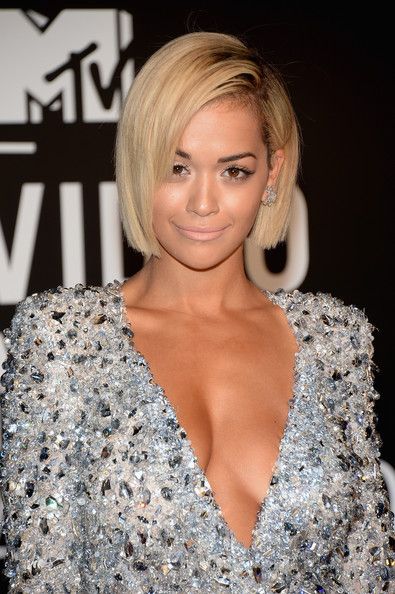 HER HAIR?! I am a major fan. The crop seems to be coming back, most commonly seen on the heads of Beyoncé and Ora and ... well ME! :) It's soo practical and at least I know when it's raining and my umbrella is up, the ends won't get wet!
But let's face facts, Ora isn't even really known for her music, she more so makes VERY controversial fashion choices; things I wouldn't wear, things you wouldn't wear, maybe even things anyone should never wear. But I must give her credit for her unique and individual style. I especially LOVED what she was wearing during her DKNY guest appearance (minus the red lips of course):
and at their 25th Birthday Bash:
AND finally this suit .. THIS SUIT! This totally redefined life and gained Ora massive kudos points in my books!
Everything from the suit, to the shoes, to the shades, to the quiff of the hair, to the red lips (which I feel were WEEERKING it on this one occassion) is just nail-on-the-head perfect. WELL DONE RITA!
What do you think of Rita? Do you think her fashion choices are starting to be less painful to the eye?